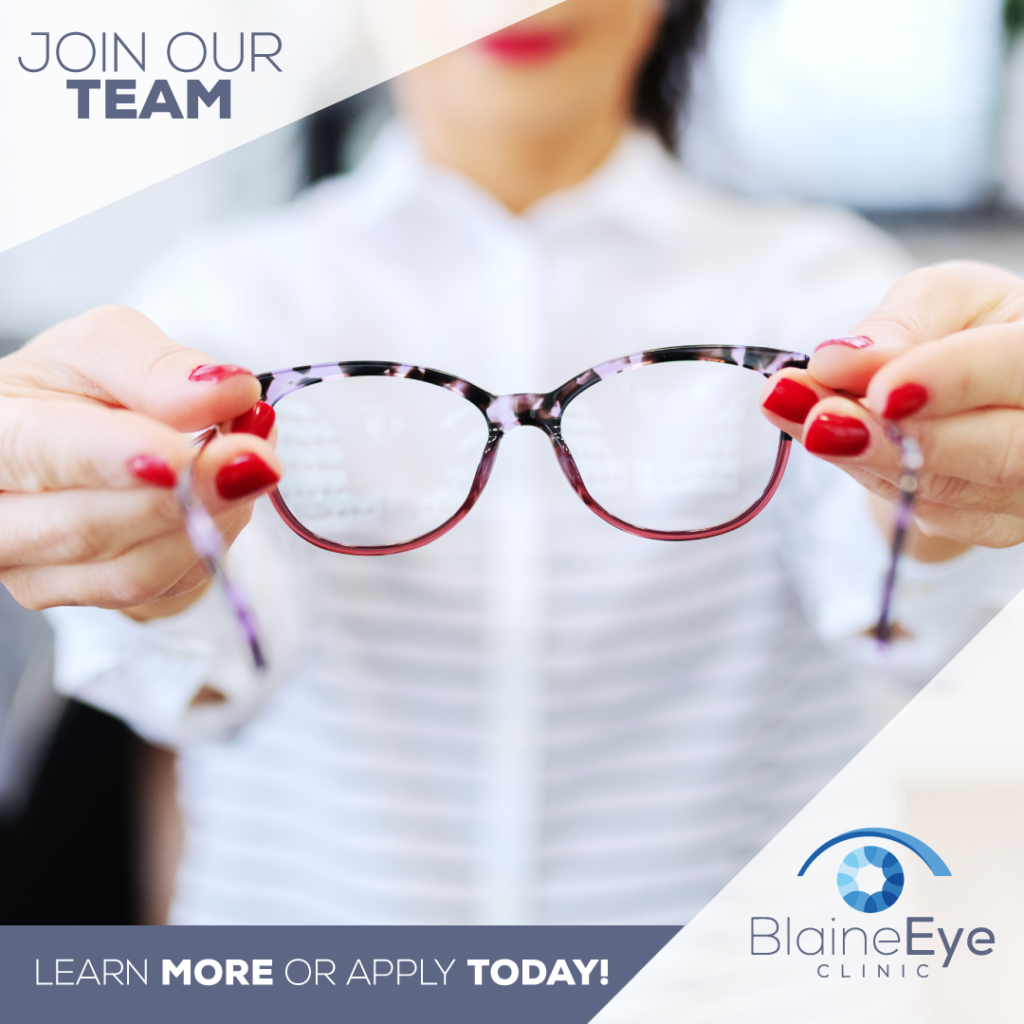 Blaine Eye Clinic is looking to expand our team!
Now Hiring – Optician 
At Blaine Eye Clinic, we offer the latest in frame styles, lenses, and technological advancements in the industry.  Our Opticians have specialized skills to recommend individualized frames and lenses that address our patients' lifestyle needs.
Additional responsibilities include communicating current and new frame and lens options to patients, understanding lens materials and frames, tracking and maintaining inventory goals, adjusting and repairing eyewear as needed, and keeping up with the latest trends and fashion in the optical industry.
All Opticians work in a team environment and must have a positive attitude about the policies, procedures and philosophies of Blaine Eye Clinic.
For more information on qualifications and experience requirements or apply today!