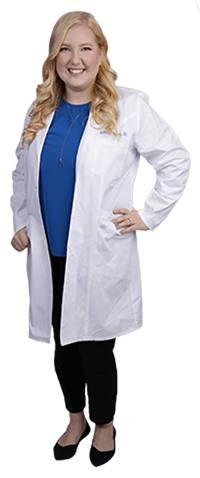 Ashley Berens, O.D., FAAO has dedicated her career to preserving patients' quality of life through healthy vision, even after a serious diagnosis. Dr. Berens has a special interest in the care of older adults and in detecting asymptomatic eye disease. This includes the management of glaucoma, diabetic retinopathy, and age-related macular degeneration.
Dr. Berens earned her Doctorate of Optometry from the Illinois College of Optometry and completed a postdoctoral residency at the Battle Creek Veterans Affairs Medical Center in Ocular Disease.
Dr. Berens and her husband enjoy spending time outdoors, golfing, and keeping up with their energetic Labrador retriever, Dax.