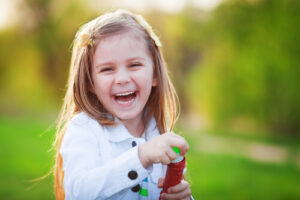 Welcome to Blaine Eye Clinic. Your eye examination will be complete, with state-of-the-art equipment, well-educated doctors and staff, and a pleasant setting. Here is a summary of what you can expect. We look forward to seeing you!
Scheduling:
Feel free to either request an appointment online or call us at 763-757-7000 to schedule appointments for you and your family. We are pleased to offer convenient times for busy people, including evening and Saturday appointments.
Insurance information:
We accept many insurances, although some of our patients self-pay, use their HSA/Flex dollars or utilize out-of-network benefits if they don't have coverage at our clinic. Please indicate what insurance coverage (medical and vision) you may have, and we will be happy to assist you in knowing what type of coverage you may have with us.
Eyeglasses and contact lenses:
Please bring any glasses you are presently using to your exam, including your sunglasses and computer glasses. Please bring current contact lens packaging to your examination as well, if applicable.
Eye drops:
Please bring any eye drops, including over-the-counter ones that you are presently using.
Paperwork:
If you are new to our clinic, you may fill out your patient/health history online. If you prefer, you can come about ten minutes early to your appointment and fill it out at our clinic. Additionally, please remember to bring your updated medication/allergy list.
Timing:
You are welcome to arrive early to your appointment if you want to fill out your paperwork and/or look at glasses ahead of your eye examination. Please plan on having a very thorough and up-to-date eye examination, so you may actually be with us for up to one or two hours. If you haven't been dilated before, you may wish to bring a driver. We will provide sunglasses, but you are welcome to bring yours if you prefer.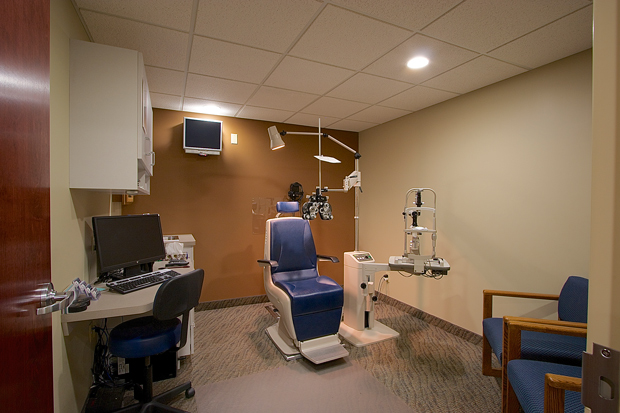 ---
Children's Vision Examinations
Many vision problems are best treated in childhood. Early routine eye exams assure that your child's vision is developing normally. Coordination, concentration, and balance are just a few of the visually integrated abilities that promote healthy physical development throughout childhood. The American Optometric Association recommends all children have their first eye exam between 6 months and 1 year of age through the InfantSEE program. If no problems were detected at that time, the AOA recommends an exam at 3 years of age, at 5 years of age (before entering kindergarten), and then annually throughout a child's school years. Parents' commitment to regular eye exams increases the likelihood of catching vision problems early.
What to expect at my child's vision examination
Scheduling
Examining children and special needs patients can be tricky and sometimes unpredictable, so we encourage you to plan for up to 2 hours for a comprehensive vision exam. Follow-up appointments, if needed, typically run 45-60 minutes.
For infants and toddlers, try to avoid planning your visit during their regular naptime so we can see them when they are alert and happy. It may also be a good idea to bring along some snacks or a favorite toy.
If your child has behavioral difficulties or special needs, we welcome the opportunity to serve you. If you anticipate an extended exam duration due to reduced cooperation, comprehension, responsiveness, or mobility, please let us know in advance so we can accommodate your child's needs.
Preparing for Dilation
Dilation of the eyes is necessary for two purposes: first, it enables us to check for abnormalities inside the eye; second, and more importantly for kids, it relaxes the focusing muscle in the eye which helps us determine the most appropriate glasses prescription.
After dilation, your child will temporarily be more sensitive to light. We will provide sunglasses, but it may be beneficial to bring a hat or sunglasses from home. In addition, your child will experience blurry vision that is more noticeable up close than far away. The effects will last for the rest of the day and can, in rare cases, persist up to 36 hours. Your child will be able to return to school and participate in most activities but should be exempt from reading tasks and homework during this time.
Learn more about our practice and find information about financing by using our patient center and using the sidebar.